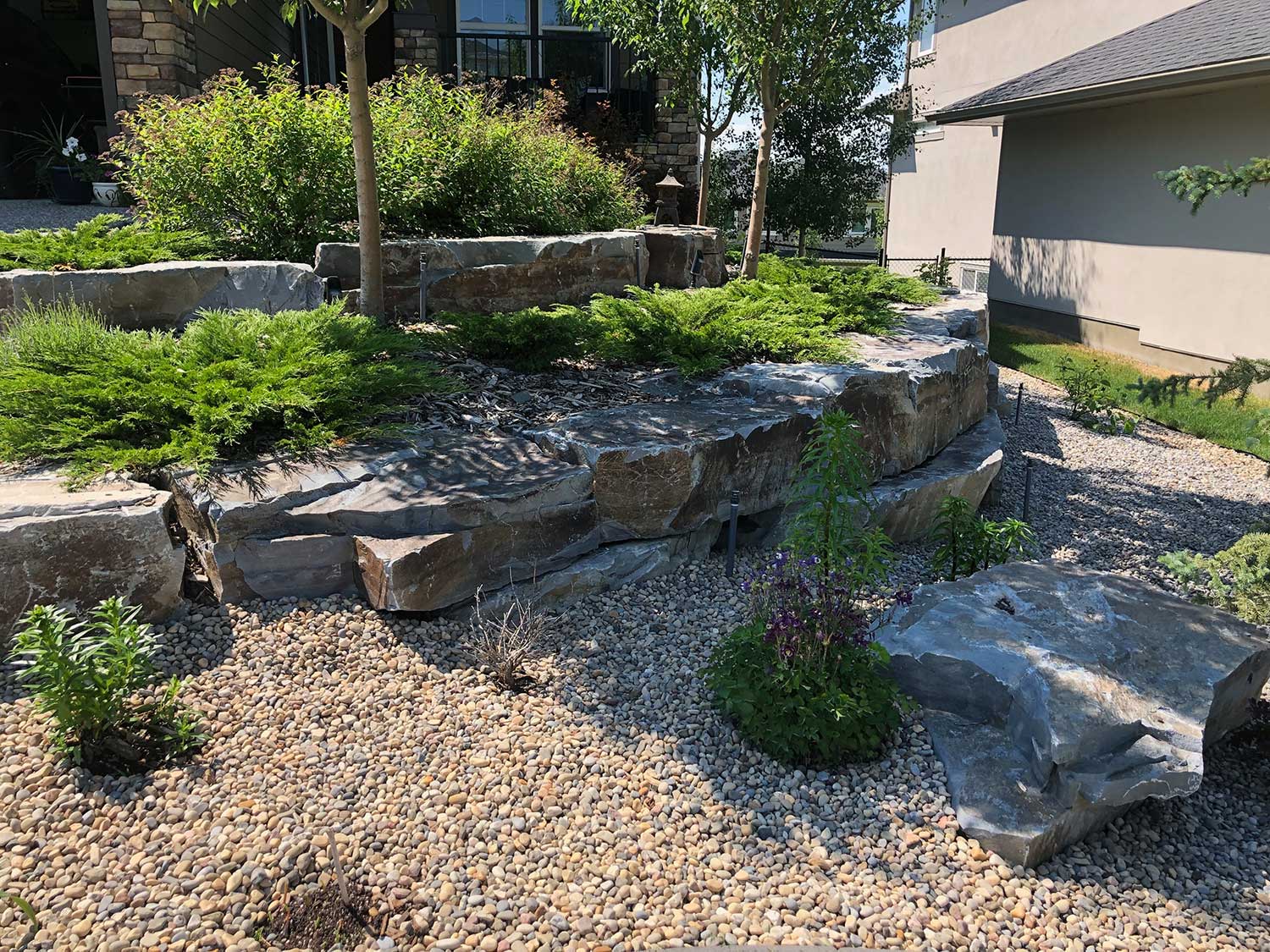 All Montana Stone is palletized and size sorted for accurate volume ordering, ease of movement around sites, minimal waste, wall sizing requests, and decreased waste.
8-14" BLOCK: 
300-700 lbs / rock
SMALL OVERSIZE:
2″ – 8″
MEDIUM SIZE:
2000 – 4000 lbs / rock
LARGE OVERSIZE:
4000 lbs + – call for details
The Moose Mountain Cottage Blend offers both, unique aesthetics and enduring quality. This profile carries natural, irregular shaped, field-stones composed of light and dark-brown tones, with accents of grey. The stone sizes range from 2″ to 8″ face heights and 3″ to 18″ lengths. The color and characteristics of Moose Mountain stone reflects an earthy and timeless appearance that's impossible to ignore.