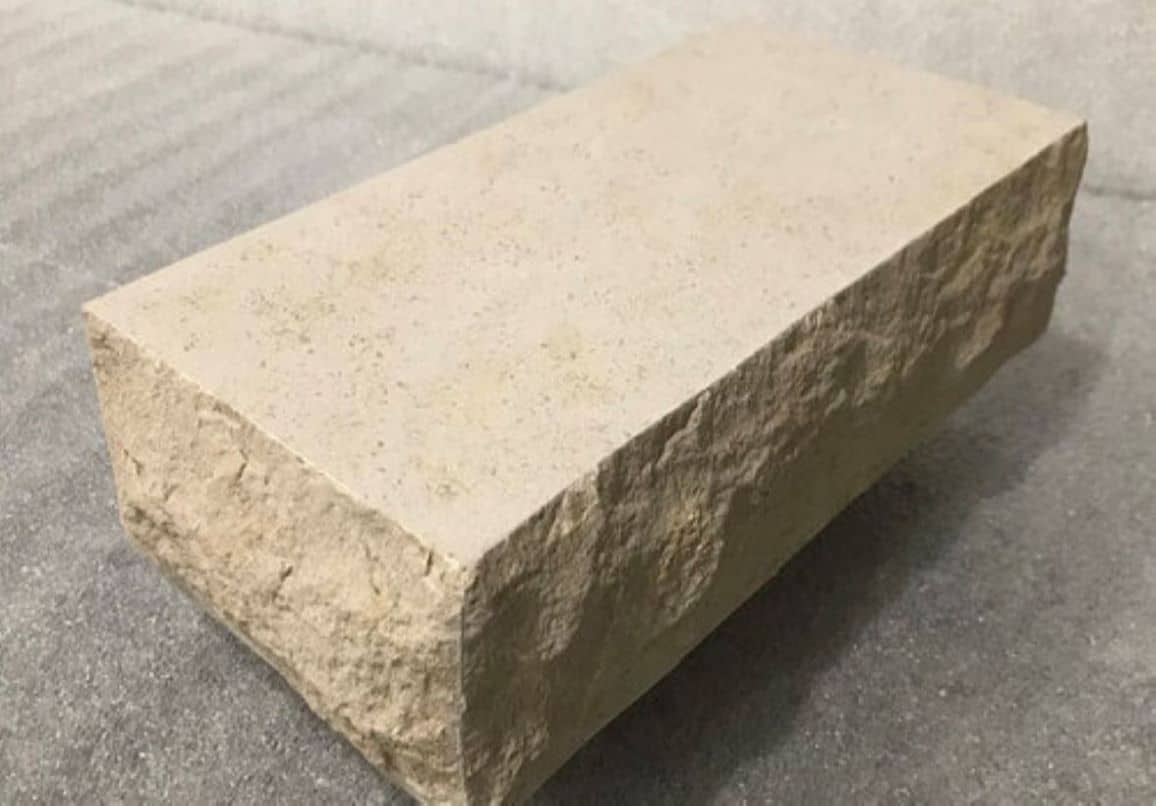 STONE COLOUR:
Light cream with warm undertones, mottling and occasional fossilization detail scattered throughout
EDGING AND FINISHES:
Standard – Honed Top, Chiseled Edges
Options:
Sides – Chiseled, Sawn, Sandblasted
Top – Honed, Sandblasted, Polished
STONE THICKNESS:
Available in 2.25″, 3″ and 4″

Sill Specs:
– 2.25″ H x 2.5″ W
– 3″ H x 6″ W
Sill available by the linear foot. Produced with a chiseled edge along the face, cut ends, and a drip edge on the underside.
COMMON USES:
Hearths, mantels, wall caps, post caps
ARCHITECTURAL ACCENTS:
Sill Available.
For Light and Electrical Receptacles, see
Indiana Limestone
.
C-Type Limestone can be used in a variety of ways for projects of nearly any scope. Fully customizable, the slab material can be cut to any dimension* required for your project. Also available in 3 different veneer styles; Tumbled, Sawn Face and Split Face Ashlar.

Maximum spans:
– 2.25″ thickness – 100″ L x 46″ W
– 3″ & 4″ thickness – contact to inquire
*Typical maximum size range for desired thickness
For more detailed specification questions and technical information, please email [email protected]